Finding the most cost effective disposable vape is often the first step towards making the switch to vaping. Disposables are perhaps the most user-friendly devices in the world of vaping. They are perfect for travel or when you want to leave your box mod at home. They also come in a myriad of flavors, also offering something new for users to try. In today's blog, we collected ten of the most affordable disposable vapes currently for a couple of reasons why they are worth purchasing.
Table of Contents:
Monvaper
Elfbar BC5000
RandM Tornado 7000
Breeze Pro Disposable Vape
Kangvape One Stick
VaporTech Vapo Disposable Pod Device
Splash Tobacco Free Nicotine Disposable Vape Pen
Hitt Maxx Disposable Device
Hyppe Bar Disposable Vape Pen
Sea XXL Sweet Mint Disposable Device
Conclusion
Monvaper Mon Mira Pro Vape:
Mon Mira pro disposable vape is the latest model introduced by Monvaper. It contains a 12ml flavor, and you can joy more than 5000 puffs with a single vape. Mon Mira pro 5000 Puff disposable vape is the perfect choice for those looking to save money, time, and resources. The price of Mon Mira Pro vape is $25. Nowadays, we offer a 60% discount on our Mon Mira Pro Vape series. You can buy 5000 puffs of vape for only $11.50. Buy Mon Mira Pro Vape at wholesale prices.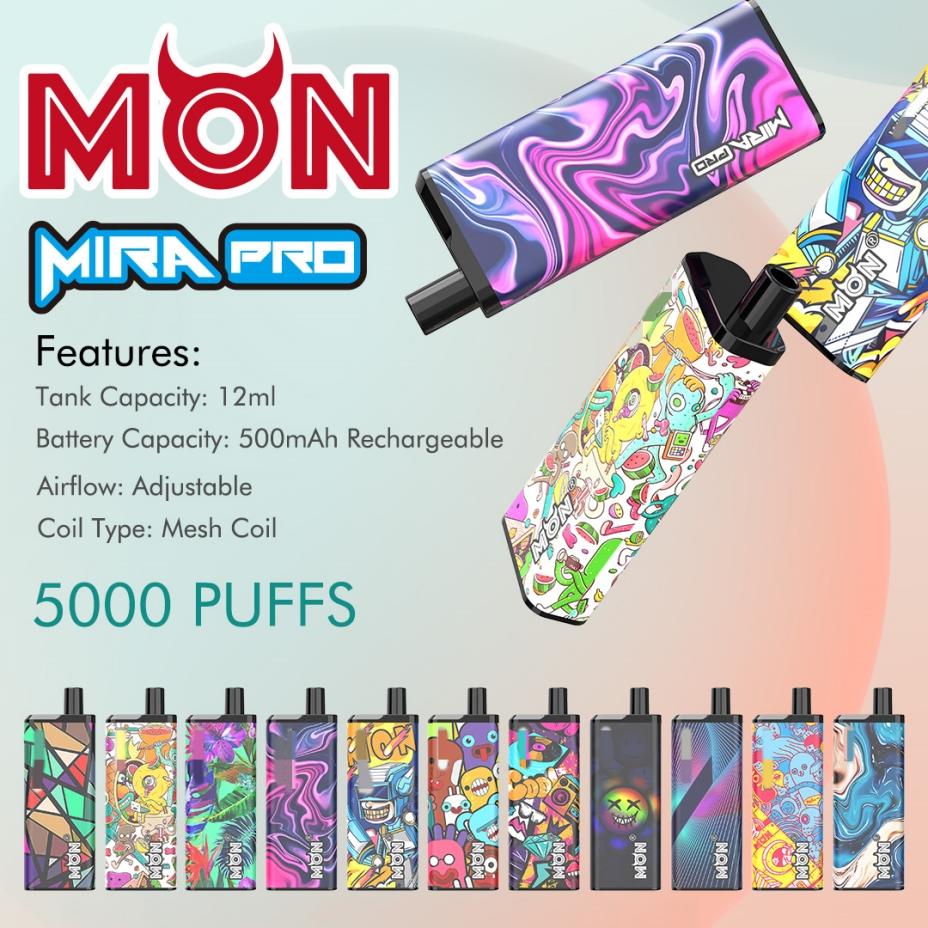 Vape Flavors of Mon Mira pro disposable vape are Coffee Hazelnut, Energy Drink, Grap Ice, Kiwi Guava, Nutty Tobacco, Pineapple Ice, Sour Apple, Strawberry Ice Cream, Sweet Strawberry, Tropical Mango, Vanilla Latte, and Watermelon Strawberry. Some of the flavors available in these vapes.
You can order your favorite vapes from all over the world and can get your vapes at wholesale price at your doorstep.
Elf Bar BC5000 Disposable: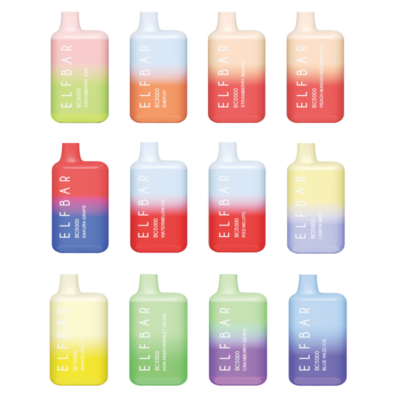 Elf Bar 5000 Puff Disposable Vape features a small box but big power! Disposable Vape Elf Bar BC5000 stands out for its 650mAh built-in battery that concentrates on efficient and consistent power delivery.
Each Elf Bar vaporizer disposable is rechargeable which takes the stress out of running out of power. The contrasting colors of this handheld vape pen provide enjoyment and personality on every puff!
Buy Elf Bar BC5000 disposable vapes at wholesale prices with a 650mAh rechargeable battery.
RandM Tornado 7000
RandM Tornado 7000 is a cost effective disposable vape device with airflow control and is rechargeable. It contains 2ml of e-liquid with 5% salts and can deliver up to 7000 puffs. You can choose from 20 flavors. Airflow control allows you to choose the best position. It also comes with a rechargeable Type-C port on the bottom of the device, so you can finish every drop of vaping in the can at any time. You can buy 7000 puffs vape for only $10.99. Buy RandM Tornado 7000 Puffs disposable vapes at wholesale prices.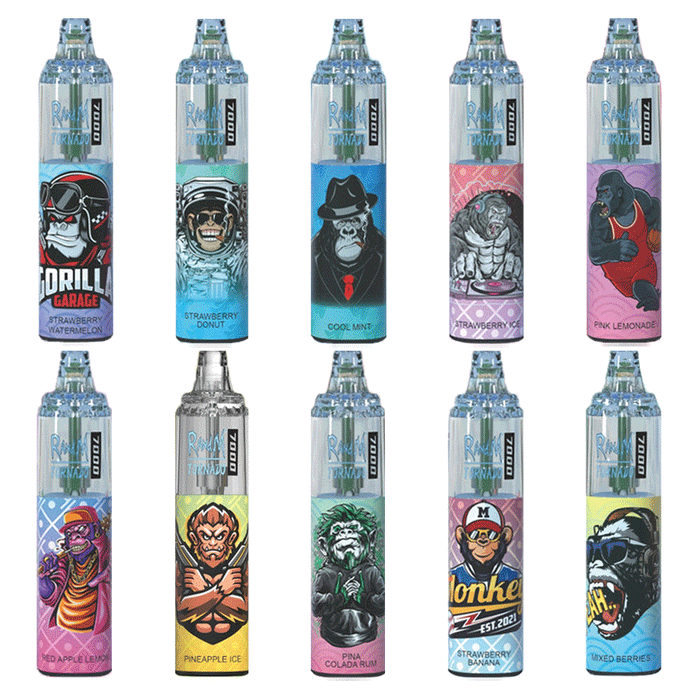 RandM Tornado 7000 introduced a bunch of juicy flavors, which are Banana Ice, Banana Milkshake, Blueberry Ice, Cool Mint, Cotton Candy, Grape Ice, Gummy Bar, Lush Ice, Mango Ice, Mixed Berries, Peach Ice, Pink Lemonade, Red Apple Lemon, Strawberry with Kivi, Strawberry Banana, Strawberry Donut, Strawberry Ice, Strawberry Watermelon, and Tangerine Ice.
Breeze Pro Disposable Vape Pen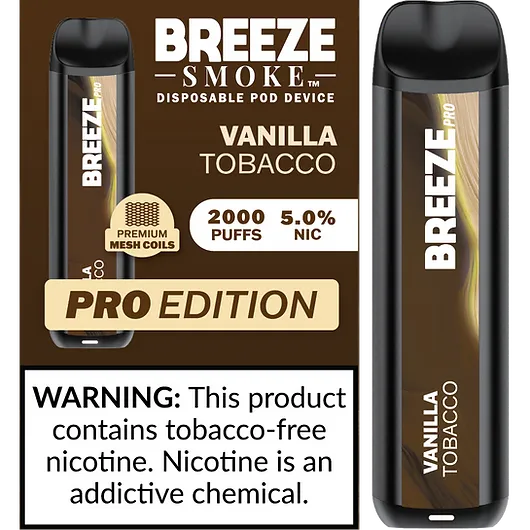 The Breeze Pro is the cost effective Disposable Vape device to our store, but one that has had many fans for years now. Building on what made the Breeze Plus disposable device great, the Breeze Pro has been upgraded in almost every single area. It has 2000 puffs, a powerful battery of 1000mAh, and 6ml of e-liquid, not to mention that it also comes in 20 varied and appetizing flavors. Although it is not chargeable, it delivers when it comes to providing a premium vaping experience at an affordable price. Buy Breeze Pro 2000 Puffs Vape at wholesale prices.
Kangvape One Stick
To start things off, let's begin with the Kangvape One Stick. What sets this disposable apart from others is the fact that it's incredibly long-lasting. It contains about 1900+ puffs and a battery of 1200mAh that will allow you to vape for days on end. It also has a large quantity of vape juice with about 6.2ml and 50mg of nicotine. And to top things off, it comes in 17 flavors that range from desserts to fruits to menthol. Also, they are draw-activated, which means no buttons, just inhale, and you're good to go. And like all disposables, there is no need to charge or refill. Considering how long they last and how much e-liquid they come with, $10.9 per disposable is a steal. Check out Mon V10 2500 Puffs Wholesale Vapes of Monvaper.
VaporTech Vapo Disposable Pod Device
VaporTech has been making waves in the industry for a while now, and their Vapo Disposable Pod Device is definitely one you'll want to try. With nine flavors in total, including Raspberry, Peach, Kiwi, Mango, Grape, Melon, Strawberry, Summer Menthol, and Tobacco, you get a wide range of flavors to try. With two nicotine strengths to choose from, 30mg and 60mg, and approximately 280 puffs, this disposable also features draw-activated technology, so you just pick it up and inhale, and it starts to work. Because of its small size, which easily fits in the palm of your hand or in any pocket or purse, it's perfect for a night out when you want to leave your bulky box mod behind. And the best part is that every package comes with three different devices and only costs $14.99. Check out Mon M Power 8000 Puffs Wholesale Vapes of Monvaper.
Splash Tobacco Free Nicotine Disposable Vape Pen
The Splash Tobacco Free Nicotine Disposable Vape Pen offers something vapers who prefer more nicotine will enjoy, 60mg of nicotine salts as opposed to the standard 50mg of nicotine found in almost every disposable product. But that's not all; it also comes with 3000 puffs, a very powerful battery of 1700mAh, and 11.5ml of e-liquid. Available in ten flavors that range from Cotton Candy to classics like Lush Ice, Splash Tobacco Free Nicotine Disposable vape pen is a great device that you will no doubt enjoy to the very last drop.
Hitt Maxx Disposable Device
If there's one thing we can say about the Hitt Maxx Disposable Device is that it has one of the most exciting flavor lineups on the market. With flavors like Peanut Butter Cookie, Strawberry Milkshake, Orange Pop, and Peach Tea, your taste buds and your pockets will thank you for choosing a Hitt Maxx Disposable Device. In terms of specs, these disposables have 1800+ puffs per device, 5ml of e-liquid per disposable, and a powerful battery of 280mAh. Available in a single pack, choose a Hitt Maxx Disposable Device, and you won't be disappointed. Try out another new Monvaper disposable vape Mon M4.
Hyppe Bar Cost Effective Disposable Vape
The Hyppe Bar Disposable Vape Pen is everything you could ever want in a weekend disposable. It comes with enough puffs to last for a few days, 300+ puffs, a powerful yet small battery of 280mAh, and more flavors than you could ever need (26 in total). It also holds approximately 1.3ml of e-liquid, which has 50mg of nicotine salts. And the best thing is its price, costing only for the single pack, $7.99 and $50.99 for the 10-pack. For small puff count disposables that offer a great vaping experience, it does not get any better than the Hyppe Bar Disposable Vape Pen. 
Sea XXL Sweet Mint Disposable Device
The Sea XXL Sweet Mint cost effective Disposable Vape Device provides a refreshing experience for anyone that inhales this sweet yet cooling mint flavor that will remind you of a delicious mint piece of gum. But what really sells this product for me is the specs. It contains more than 2000+ puffs per device, and has an extremely powerful battery of 1300mAh, and contains a large ejuice reservoir with more than 8 ml of vape juice. If you're looking for longevity and power, this is definitely one of the best devices on the list. And it also contains about 50mg of nicotine per device, which is more than enough for seasoned vapers and ex-smokers who have recently picked up vaping. Available as a single unit or in a package of 8 units, you save more money by buying the eight pack, which turns each device into about $16.2 per device. 
Try out some New series of Disposable pods like Mon Ice Cream 5000 Puff vape at wholesale price.
Conclusion
Finding the best disposable vape can be challenging, but with some high-quality options put out by reputable manufacturers, it's still possible to find good disposable vapes.
Although more and more products are added to our website every day, we hope that you find some of the best and most affordable disposables currently on the market with this list. And remember to browse all disposables by clicking here. There you can search by price, nicotine level, review rating, and much more.