Mon MIRA PRO Online Vape Shop in USA:
Monvaper is introducing Mon Mira pro disposable vape on its best online shop in USA. These vapes are an updated version of Mon Mira vapes but with brand new improvements and fresh juicy vapes. Mon Mira Pro vape is disposable and has more capacity for flavor than the Mon Mira vape. It contains a 12ml flavor, and you can joy more than 5000 puffs with a single vape. We provide quality products, and you can compare their price and quality with the vapes available on the market. We never get any complaints from our customers regarding leakage or battery.
You can joy up to 5000 refreshing puffs of juicy disposable vape, and the battery is 500mAh but rechargeable. Monvaper uses advanced mesh coils to extend the vape quality and smoke time. Mon Mira pro 5000 Puff disposable vape is the perfect choice for those looking to save money, time, and resources. Whether you're looking online for disposable pods with a dessert flavor profile or prefer fruity vape pens. Check out Mon G20 vape plus Vape of Disposablepod.
Mon Mira Pro Vape Flavors:
Vape Flavors of Mon Mira pro 5000 puff disposable vape are Coffee Hazelnut, Energy Drink, Grap Ice, Kiwi Guava, Nutty Tobacco, Pineapple Ice, Sour Apple, Strawberry Ice Cream, Sweet Strawberry, Tropical Mango, Vanilla Latte, and Watermelon Strawberry, some of the flavors available in these vapes.
Monvaper is the best online Online Disposable Vape Shop in USA, UK, and Canada. You can order your favorite vapes from all over the world and can get your vapes at wholesale price at your doorstep.
Try out some New series of Disposable pods like Mon Ice Cream 5000 Puff vape at wholesale price.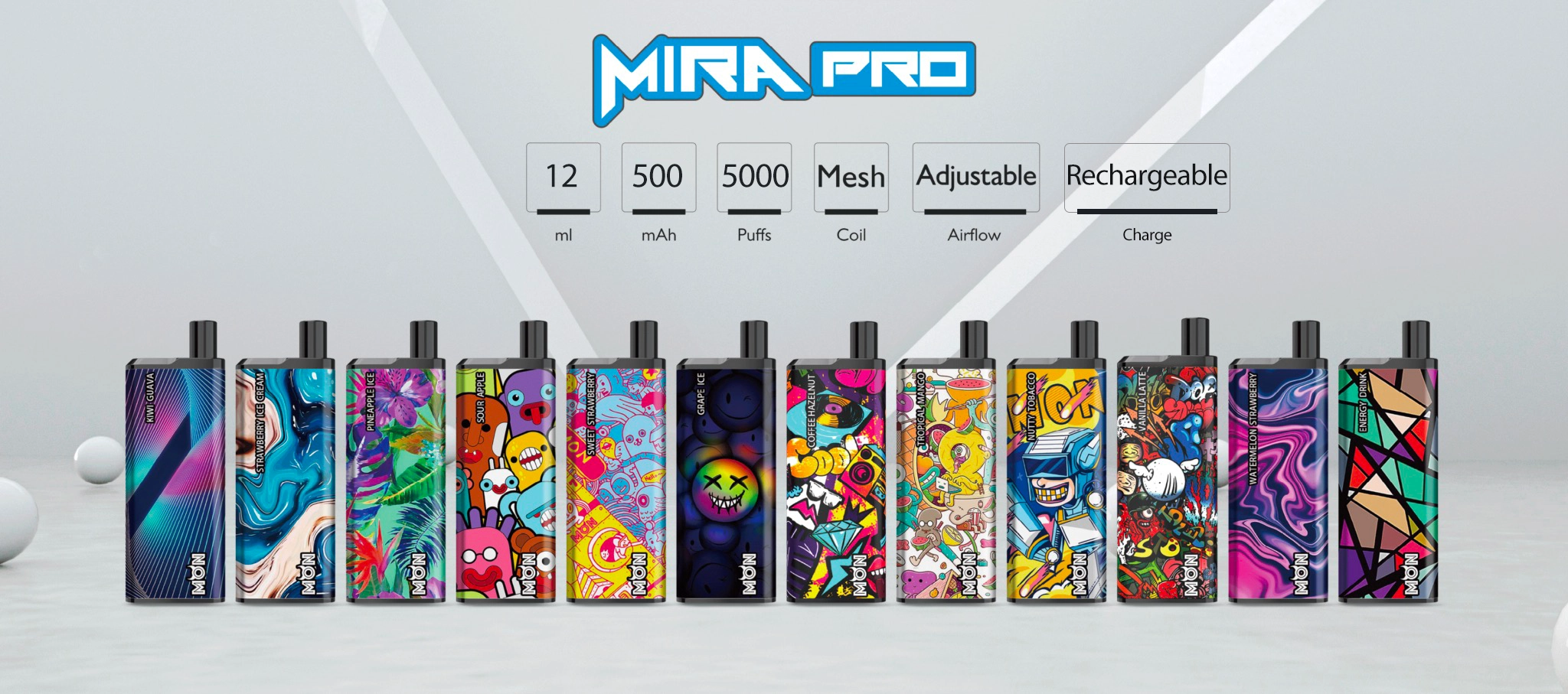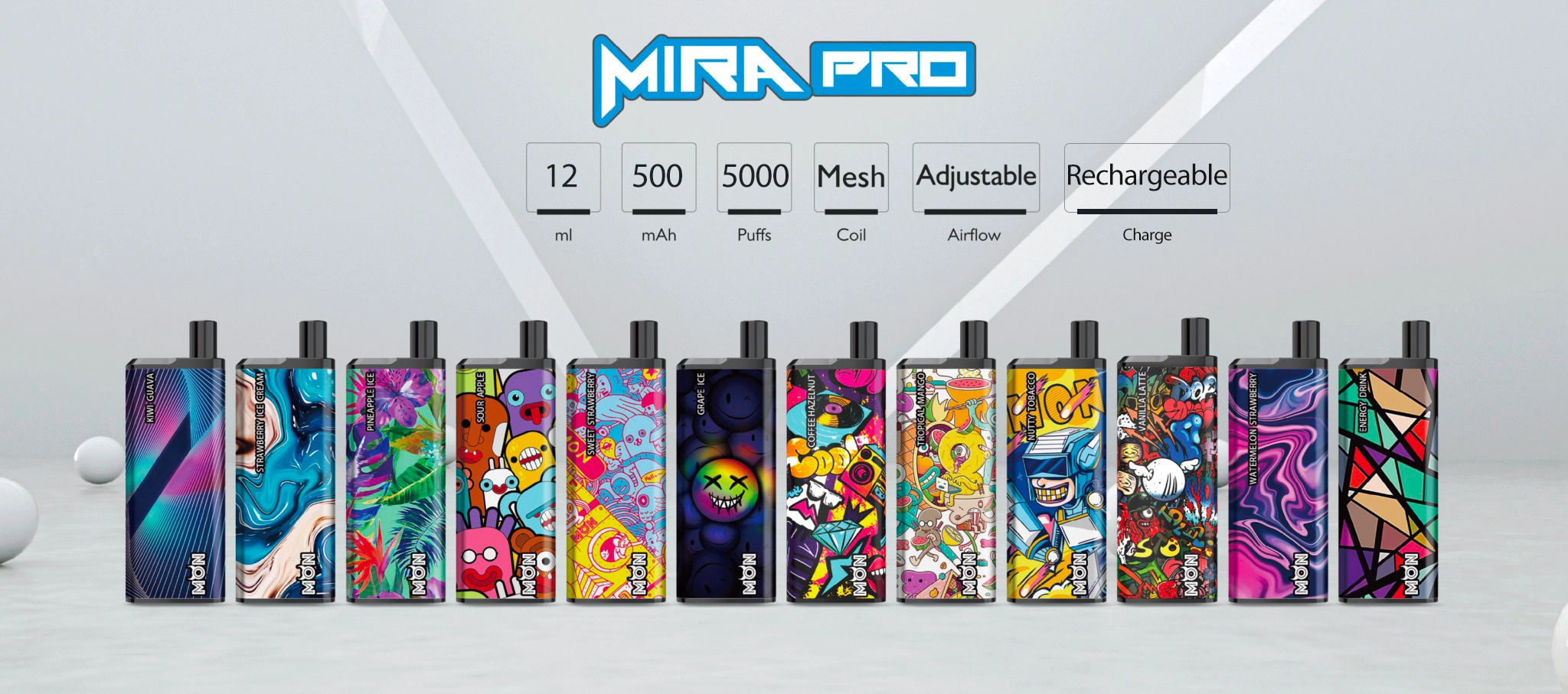 Mira Pro Vape Features:
Body Dimensions: 17.0mm x 34.0mm x 90.0mm
Tank Capacity: 12ml
Battery Capacity: 500mAh Rechargeable
Airflow: Adjustable
Coil Type: Mesh Coil