Monvaper Brand Story
Monvaper has a firm foot in making disposable vape pods. The successful Monvaper brand began production in 2016. Our focus was to maintain an inventive nature to satisfy the needs of vapers by offering healthier options for vaping.
Despite the teeny-weeny beginnings, monvaper vapes has advanced. Formerly our production was limited to 300 puffs to 2000 puffs disposable vape pods. Well, things have changed. 600 to 5000 puffs e-cigarettes are now available with variants of fruity flavors. We do not forget the innovative features such as longer-lasting batteries, mesh coil, and bigger tank sizes of disposable pod devices.
Currently, monvaper vapes has established superior brands like Mon Max and Mon-crystal Pro. Besides, the company's other products include Mon crystal, Mon K2, Mon K4. Mon K8, Mon 66, Mon 66 without filter, and Mon plus A. Still, the future looks bright for Monvaper as we continue to invent new products for our users.
Factory Introduction
While it's only five years in business, Monvaper is booming in Dongguan, Guangdong,China. Monvaper vapes has successfully achieved its aim of operations which is always to create high quality and genuine innovations.
With only a few years of Monvaper factory introduction, we boast many disposable flavors and models. For instance, we manufacture over 100 flavors and brands. Moreover, the monvaper factory is a professional manufacturer of disposable vape only.
Our innovative nature ensures the constant growth of the company. And, it's the reason for more and more flavors each passing year.
The Certificate
Despite the few years of operation, thousands of customers enjoy Monvaper's constantly changing inventory of the latest products. The endless list aims at advanced and innovative products that answer everyone's needs; former smokers, hobbyists, and vaping fans.
Our company's traction and certification in the industry are the reason for its triumph in creating a new and reliable experience for its users. Moreover, all our variant disposable flavors and nicotine are acceptable in the market.
Spirit of Cooperation
Our monvaper production team is professional with quality technics of branding and marketing. All the departments in our company work keenly together to come up with myriad innovative disposable pods. For instance, the sales department has a well-established online presence with teams writing blogs, publishing, and managing an attractive website.
On the other hand, our sales team is alert to ensure purchased goods are dispatched on time. Our manufactures, too, never fail. They keep the stocks complete with quality products. Monvaper has strong relationships with various partners to ensure an unlimited supply of necessary goods and services. Another plus is excellent management from the managers.
Read on to find out more concerning our disposable pod devices.
Why You Should Purchase Monvaper Disposable Vapes
Did you know that the most popular and profitable business was selling disposable vapes in the first half of this year? With a sale increase from 10.3% to 19.8%, disposable vapes sales almost doubled within the last two years.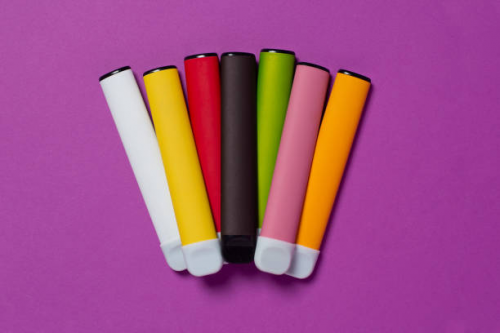 On the other hand, the refillable product sale dropped from 89.4% to 80.2%. While disposable vapes are the best fit for novice vapers, some old hand vapers prefer them for the long run.
Using disposable vapes is laid back. There's no need to understand the anatomy of the vape as it comes already set up.
Many people prefer disposable vape pens to any other as its cheap and effective. Well, this, among many others, are the benefits of disposable vapes.
Read on to find out more about disposable pods and why Monvaper should be your first choice.
What are Disposable Vapes?
Disposable vapes come already filled with e-juice, are full of charge, and are portable due to their small size. With no need to recharge or change coils, using disposable vapes is fun. It has no buttons. Like the traditional cigarette, this vape requires you to puff and enjoy.
So, do you use a disposable vape? There are varieties of this type of vape. For instance, try our Monvaper collection of disposable e-cigs. And when your tank runs empty, and the charge runs out, dispose of it off and purchase another here!
How do Monvaper Disposable Vapes Work?
Have you purchased our monvaper disposable vape pens, and you don't know how to use it? Check out the product catalog for more clarification. But, that's not necessary because using disposable vapes is way easy.
If you don't want all this fuss and hustle, take your e-cigarette and puff like you do any other cigarette. Are you surprised at how easy disposable vapes function? Don't be stunned. Monvaper disposable pods are easy to use. Unlike the rechargeable, where you'll need to figure out how the tool operates, disposables do not.
Now you know how it operates, you can try out a monvaper disposable vape pod of your choice today!
How Long Does Monvape Disposable Vape Last?
The disposable vape lasts according to your style of puffing and the number of puffs your vape contains. For instance, when using monvape disposable pod device, you have a wide range of vape to choose from. Monvape boasts 600, 800, 1200, 1500, 4000 and, 5000 puffs devices.
While you'll have to select the e-cigarette that best fits your needs, the higher the number of puffs and tank capacity, the longer the vaping time.
And, the battery capacity is vital too, especially for a longer-lasting experience. Besides, the tank capacity also varies, ranging from 2.0ml to 13ml.
So, as you select your vape, remember to pick a flavor you'll like and a lasting battery capacity. You can try out monvaper disposables. It has a battery capacity of 450mAh to 1000mAh.
Why Should You Choose Monvaper Disposable Vapes?
Disposable vapes are the best choice for a new vaper or anyone not willing to carry along a heavy mod, e-liquid bottles, and chargers. Settling on high-quality disposable vapes will make your vaping experience fun and fulfilling. Here is why you should choose monvaper disposable vape:
Monvaper has Competitive Prices.
While picking top brands for a quality vaping experience is vital, prices might quickly put you off. With monvaper, fees range from $6.12 to $10.74 according to the model, size, and battery capacity. The prices are affordable to many vapers as the vape comes with an attractive package of exciting flavors.
A Range of Flavors
Something that draws many people to vaping is the flavor. Do you want a collection that will blow off your mind? From apple, cola, mango, raspberry, banana, blueberry, watermelon, among other flavors, monvaper has more than 100 flavors to select.
Also, you'll get to enjoy the free base and salt disposable nicotine pods. This wide range of flavors will shine on your dull vaping moments!
Amount of Puffs
Like mentioned above, monvaper has myriad puff options. When investing in a disposable vape, you'll want one that'll last you longer. And as a new vaper enjoying your vape, you'll not want to be left high and dry as you get the hang of vaping.
But, monvaper has a range of vape models with different amounts of puffs. From 600 to 5000 puffs, monvaper has got you covered! So, it's wise to get a disposable vape with more puffs.
Wide range of products
While monvaper has a variety of flavors, it has a range of models too. Some of the products include Mon crystal, a selection of Mon Ks, and other superior products like Mon Max and Mon Crystal Pro. The models have different admirable features that define their pricing. You can check them out here.
Mesh Coil
Amongst the many advantages of monvape is the mesh coil in some of its products. Did you know that mesh coils heat up faster than regular coils? It gets better. Mesh coils produce intense flavor and more vapor.
When you choose monvaper disposables with mesh coils, you'll have a longer-lasting device. Its coils cannot spoil quickly. The Mon K4, Mon K8, Mon max, and Mon crystal pro are disposable vapes with mesh coils. Try a vape from this selection and have your day.
Flexible Purchase System
Have you checked out monvape products and would love to buy puff bars in bulk? This type of disposable vape is available online, and this makes purchasing easy. Make your order here and wait for your delivery! With a website and explicit customer service, you're at the right place.
Which Monvape is Right for You?
From this read, monvaper disposable has a range of attractive and practical vape devices for all your taste. But how do you pick the right one for you? Find out your puffing style and needs, like your favorite flavor and how long you puff in a day. Then, you'll know whether it's the 600 puff or 4000 puff vape pod with the 1000mAh battery capacity you need.
The Bottom line
Vaping is fun, but you have to know what you want. If you quit smoking to vape, yet you have no correct vape to use, you'll likely stop before you have a hang of it. So, do you want to have an experience of a lifetime of vaping? Try out the monvaper disposable vape pods. Buy puff bars online today and enjoy!