Smart DMC Technology :Exploring the Exciting Fusion of Vapeing and Lasting Flavor
In the field of electronic cigarettes, Monvaper is known for its technological innovation and superior quality. Today, we are proud to introduce our newest technology:Smart DMC Technology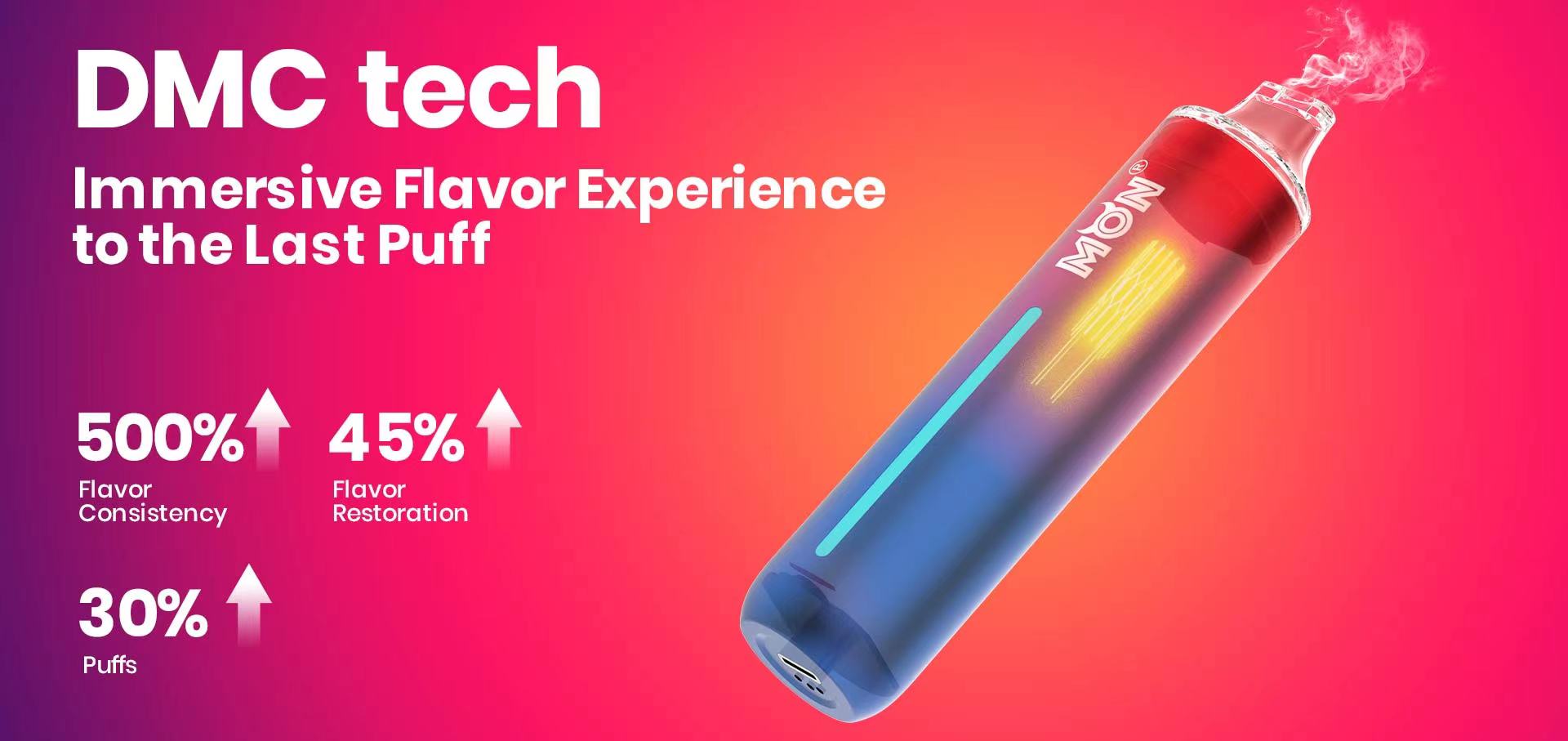 And the new product: X10–10,000 puffs, the first to feature intelligent DMC technology with a dual mesh coil system.The X10 is more than just an e-cigarette, it's an amazing journey that takes you deeper into the world of technology and flavor.
Monvaper's Intelligent DMC technology is a compelling innovation that delivers a superior vaping experience with every puff through its Dual Mesh Coil System. With its efficient heating capacity and consistent temperature control, it ensures consistent flavor consistency from the first to the last puff. Through precise temperature and airflow control, this unique technology delicately blends different aroma molecules for longer-lasting and richer flavors. Unlike traditional e-cigarettes, DMC technology ensures that each puff maintains a unique flavor that remains consistent no matter how many puffs you take. This means that whether it's your first or thousandth use of X10, you'll enjoy the same deep flavor experience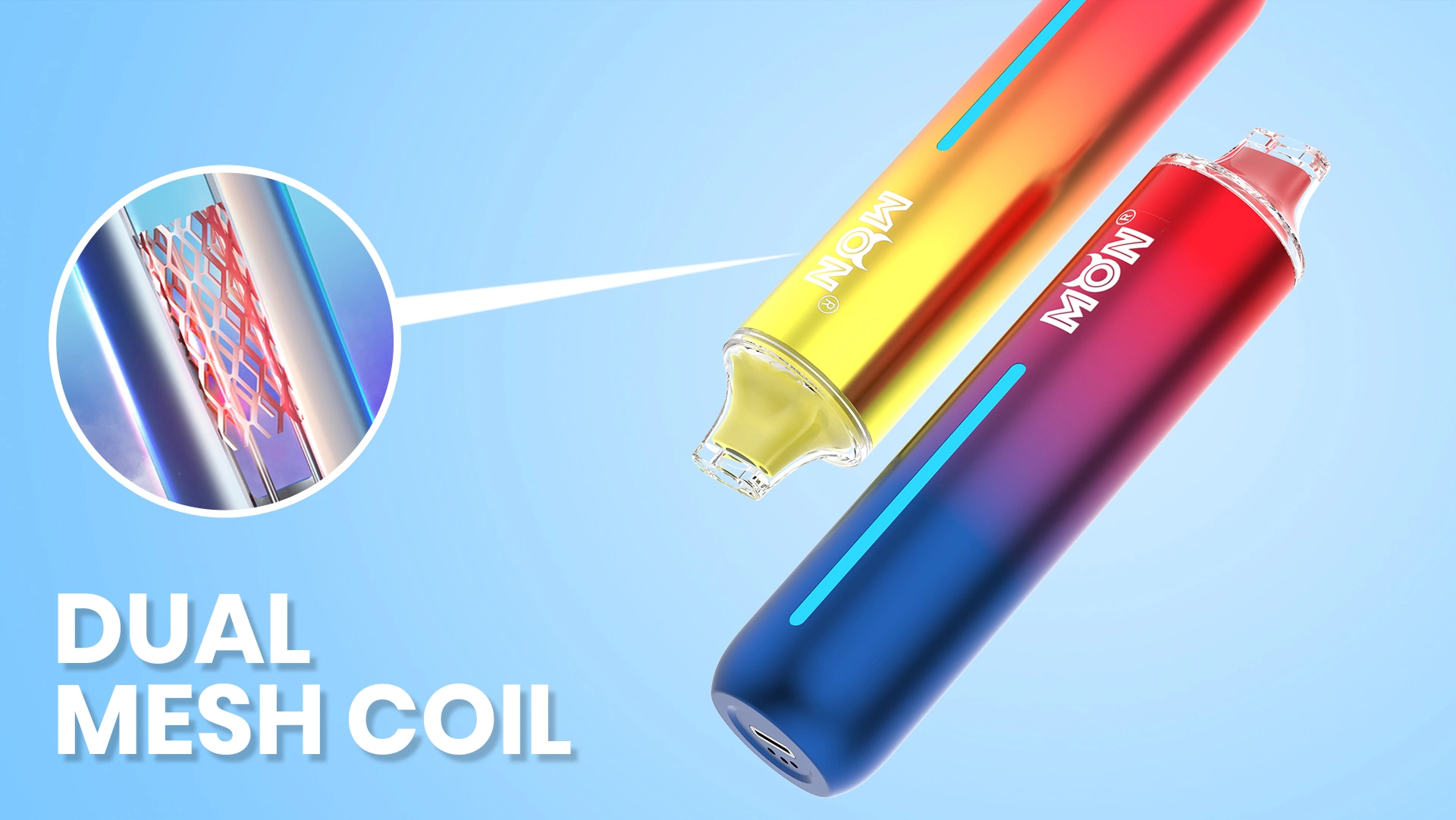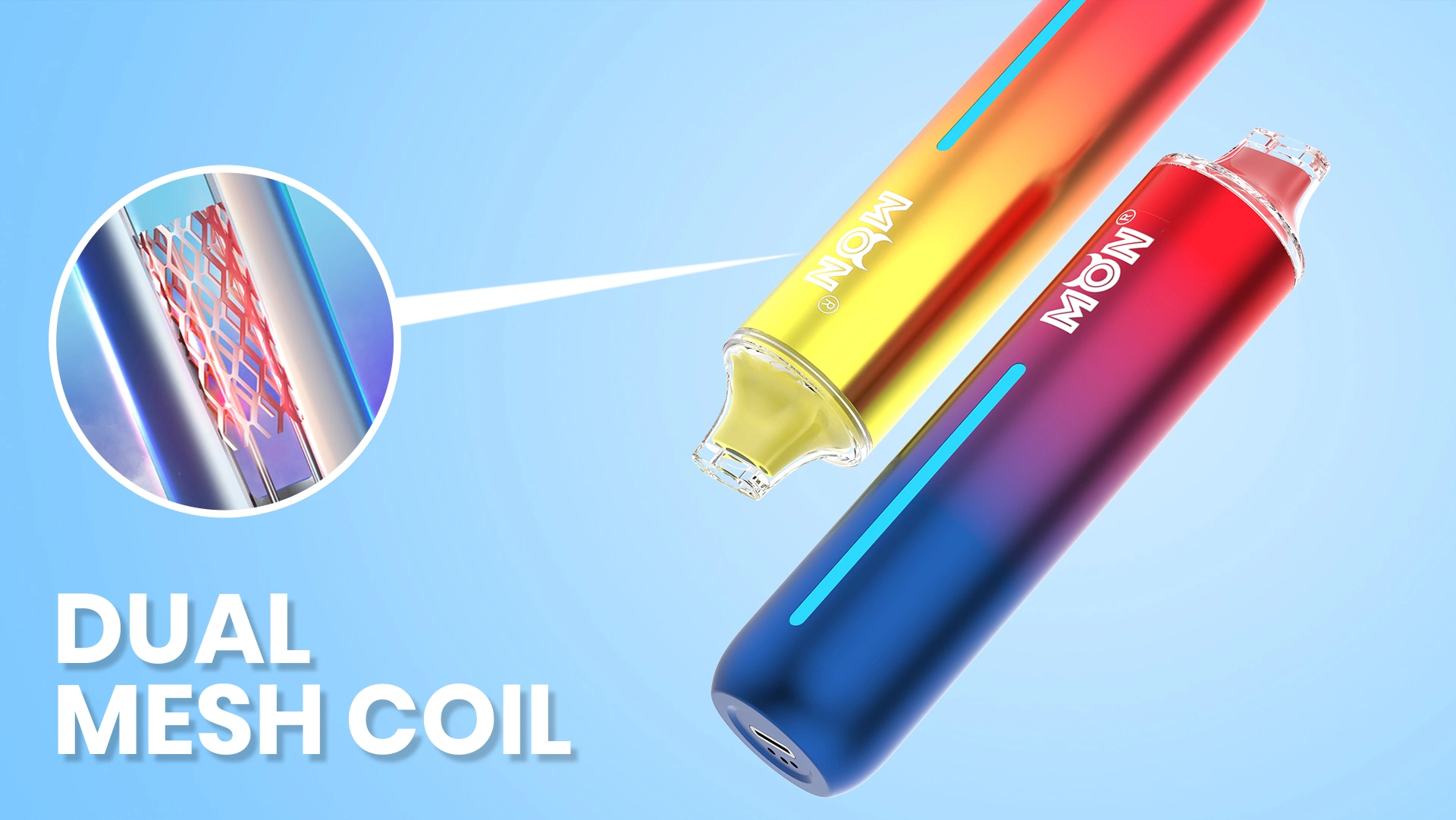 Smart DMC Technology System: The X10's dual mesh coil system represents one of our top innovations in the e-cigarette industry. By using dual mesh coils, it expands the heating surface area, resulting in faster heat-up times and even heat dissipation. This advanced technology allows the X10 to provide a low-nicotine but highly satisfying smoking experience. You can enjoy rich flavors without worrying about excessive nicotine intake.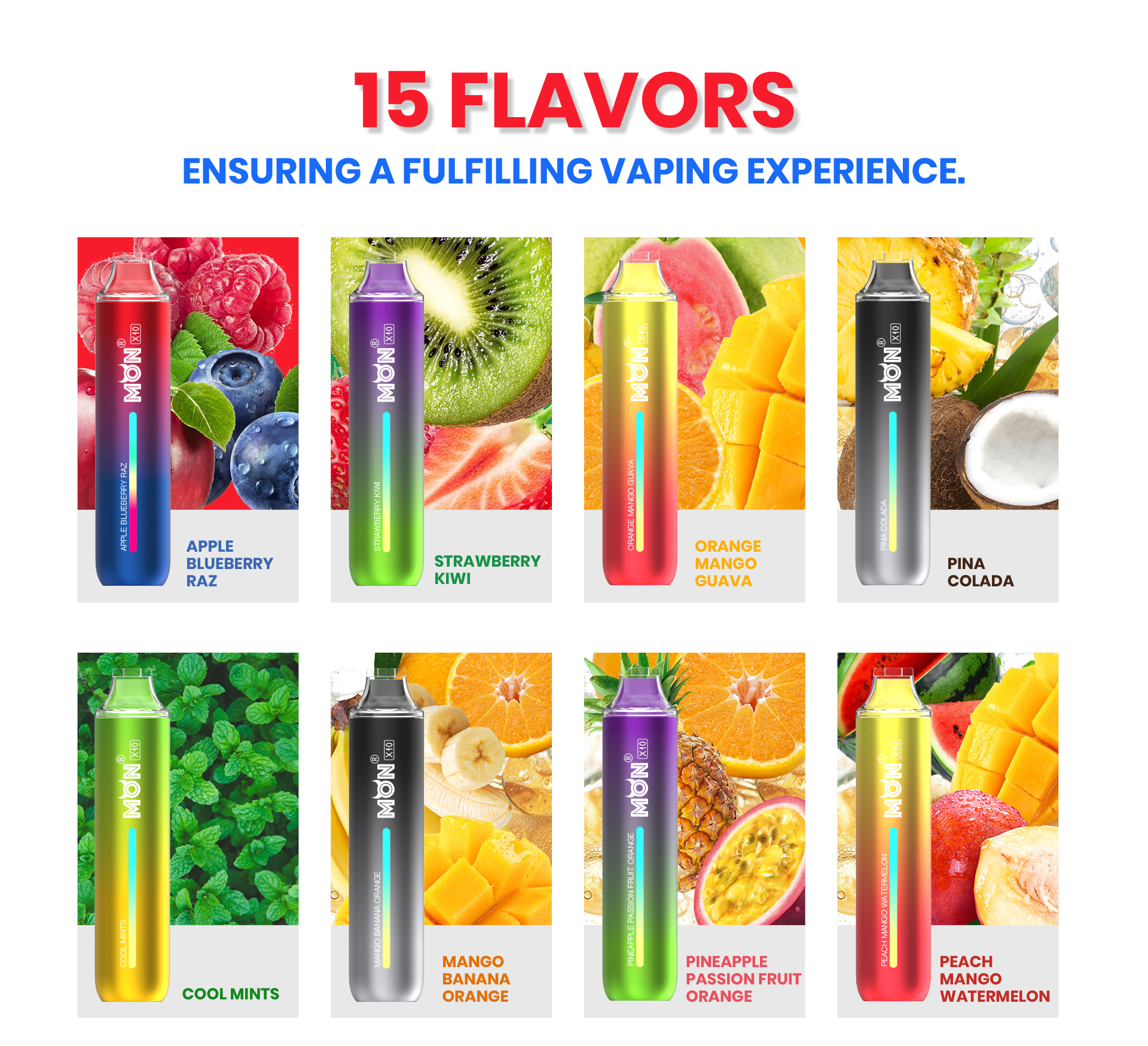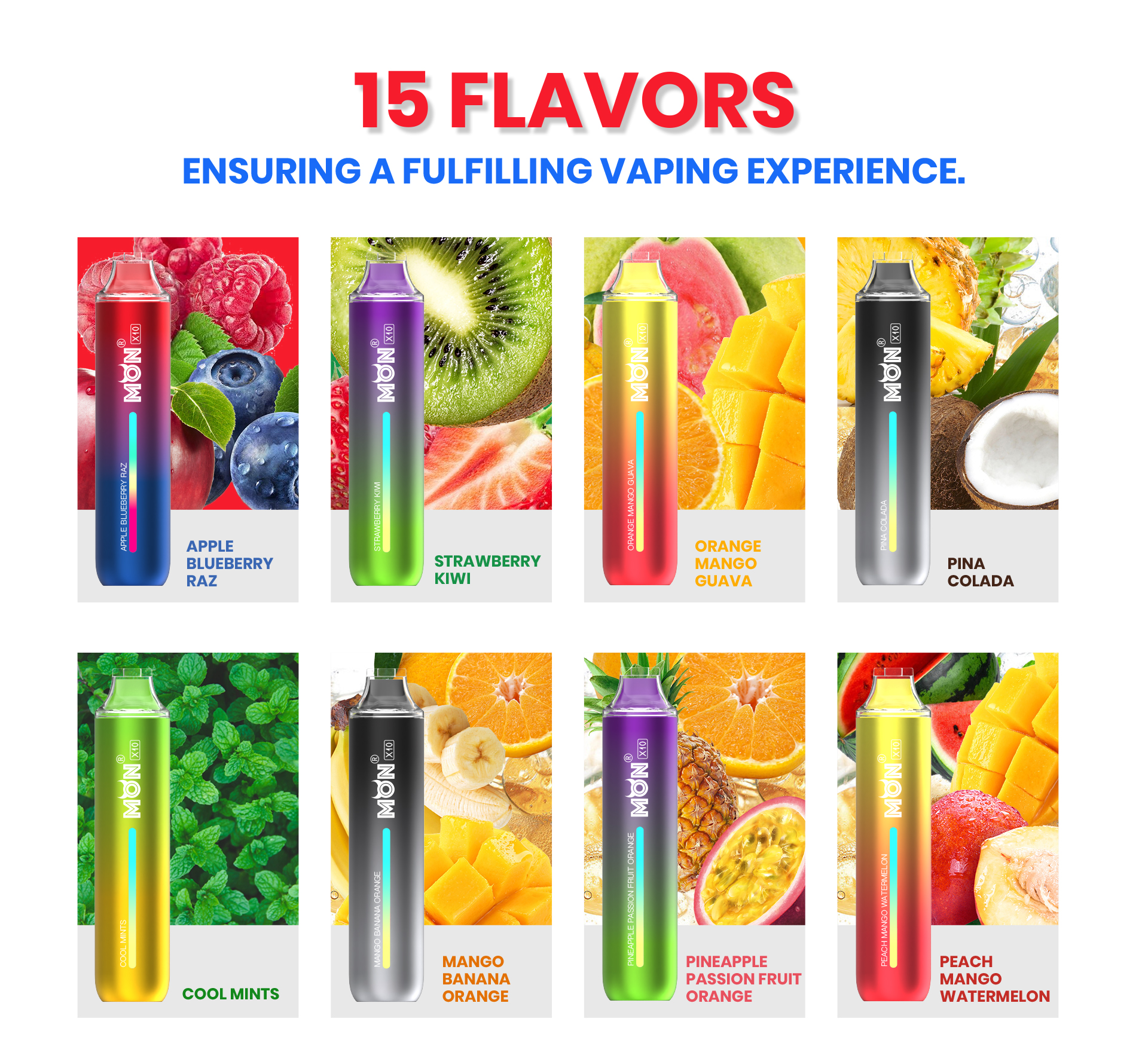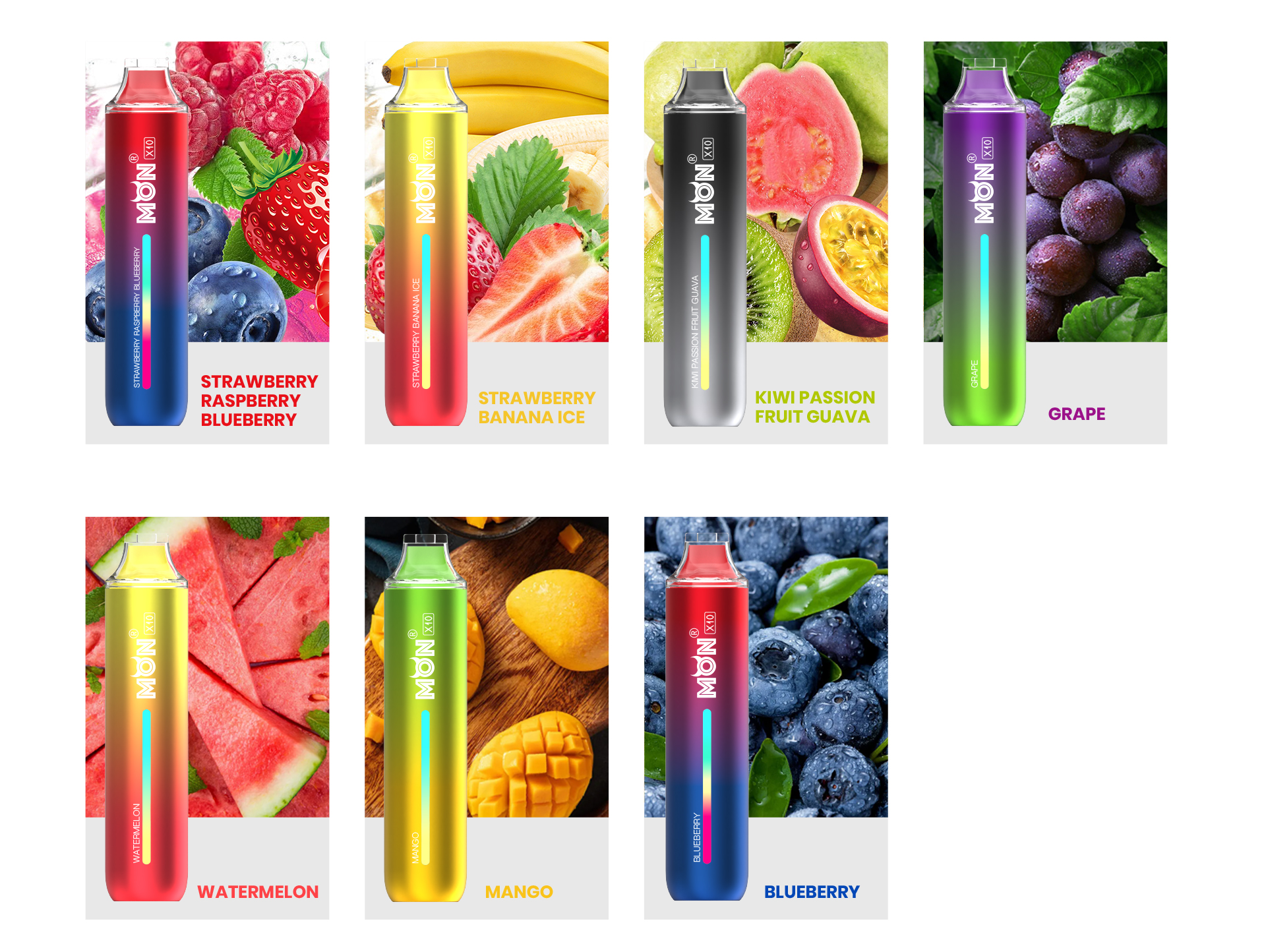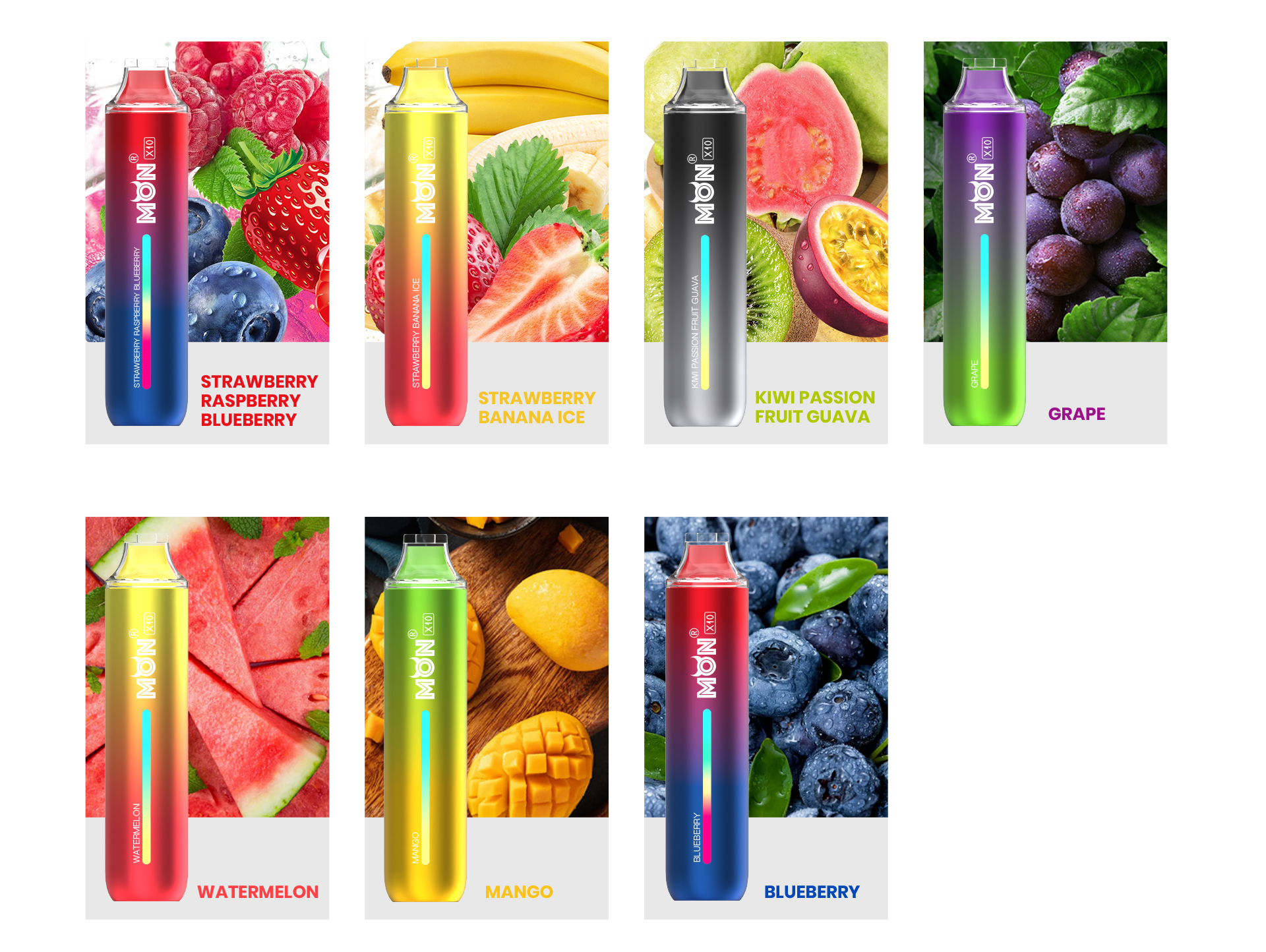 The most hot sale flavor in X10 are there
Strawberry kiwi:
A marvelous fruity feast that combines sweet and sour strawberries with a distinctive kiwi aroma.
Strawberry watermelon:
Cleverly blends fresh strawberries, ripe watermelon, and juicy kiwi fruit for a wonderful fruit experience.
Black grapes:
Full of depth, bringing juicy, full-bodied berry flavors to your taste buds for an intoxicating fruity experience. The juicy grape aroma indulges your taste buds in the ultimate in deliciousness.
Lush:
Refreshing and juicy watermelon brings a cool summer feeling that makes you feel like you're biting into a fresh watermelon.Lush:
Refreshing and juicy watermelon brings a cool summer feeling that makes you feel like you're biting into a fresh watermelon.
Peach:
Mingle with the freshness of fruit for a delightful taste treat.

Features of the X10 10,000 PUFFS with Smart DMC:
When designing the X10, we focused on user experience and longevity. Equipped with a large 20ml e-liquid tank, the X10 allows for long-lasting use, plus the built-in rechargeable 800 mAh battery ensures convenient charging and extended battery life. We are committed to ensuring that every sip is full of value, providing lasting satisfaction with every use. more detail check here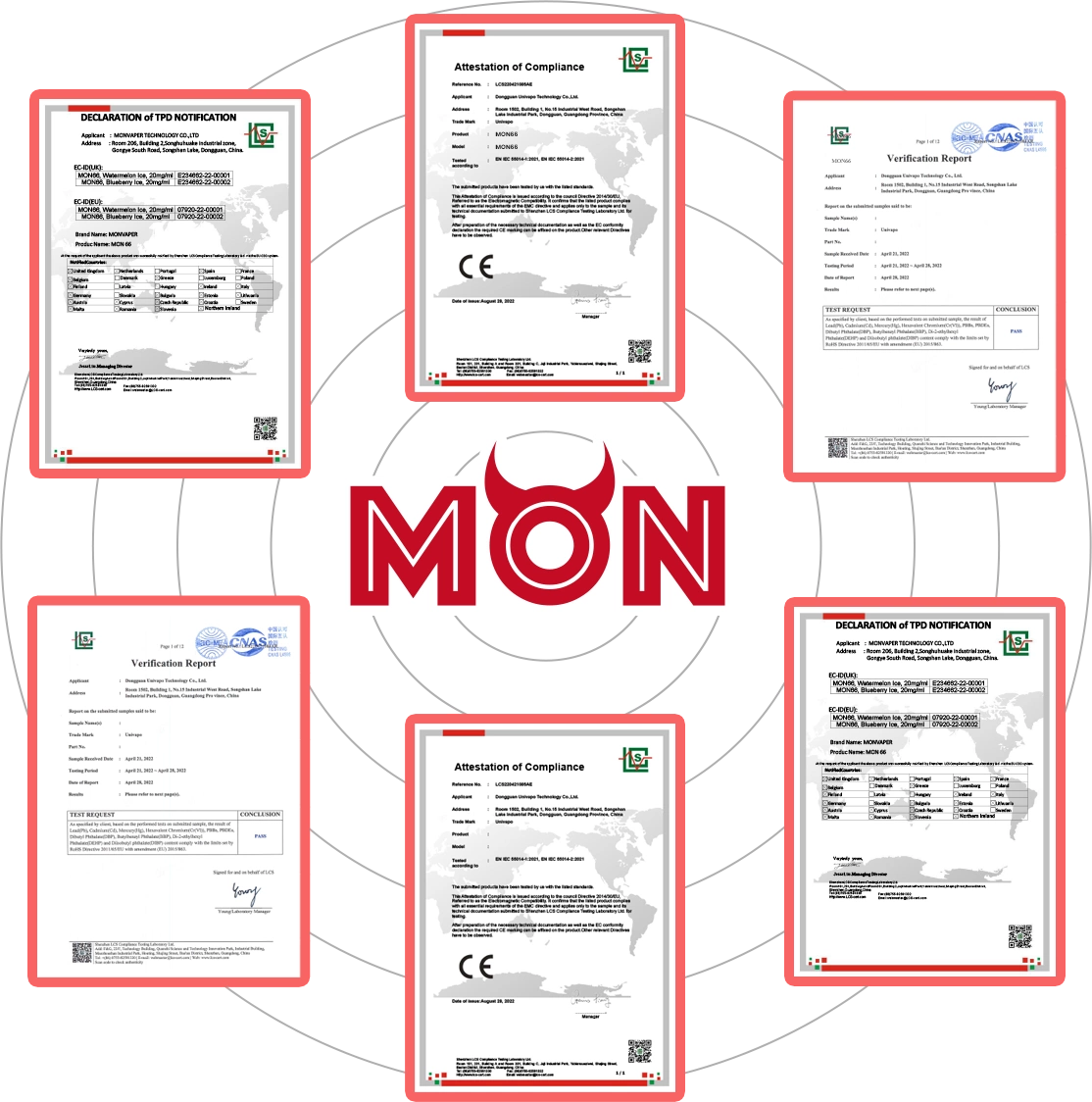 With its intelligent DMC technology and dual mesh coil system, the X10 raises the e-cigarette experience to a higher standard of quality. Our goal is to make every vaping session extraordinary and every use special. Whether you are a first timer or a seasoned smoker, X10 promises an unforgettable experience.
Learn more about Monvaper: read the full article on our WordPress platform for an in-depth look at X10 and Monvaper We look forward to providing you with an exceptional e-cigarette experience.
Buy X10: Try X10 now and immerse yourself in our unrivaled e-cigarette innovation!
The Monvaper Promise: At Monvaper, we are committed to technological innovation and uncompromising quality, and the X10 is our latest testament to this commitment.